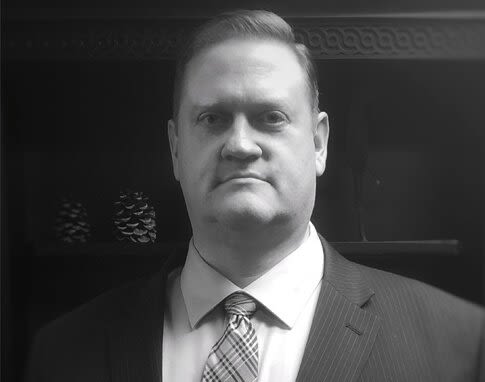 In 1995, Justin received his Associates degree from Dixie College in St. George, Utah. While at Dixie, Justin competed on the National Debate and Forensics circuit. Justin placed in the top three nationally in multiple events and was the recipient of the Bowler award granted annually to the top orator at the School. Following his success at Dixie College Justin went to Southern Utah University and received his Bachelor's degree in Political Science.
In 2000, Justin received his Juris Doctorate from Mercer University in Macon, Georgia. His extensive training in the area of public speaking has assisted him as he heads the litigation section of the law firm. Justin's litigation experience has been acquired through his representation of clients in front of numerous tribunals, administrative bodies, and courts. Several such forums of note are the United Nations High Commission on Human Rights in Geneva, Switzerland, the New Mexico and Utah Appellate and Supreme Courts, the 10th Circuit Federal Court of Appeal, the Federal Court of Claims in Washington D.C, differing state and federal district courts ranging from Oklahoma, New Jersey, Wyoming, New Mexico, Arizona, Nevada, Texas, Alaska, and California. Additionally, Justin has extensive training in estate planning matters which extends his responsibilities to our firm's estate planning division. Justin also has enjoyed substantial success in Securities Litigation and Business Formation.
Family
Justin was born and raised in Utah. He is the proud father of 5 children, 3 boys and 2 girls, and has been happily married for nearly 20 years. Justin enjoys many sports including basketball, baseball, tennis, golf, soccer, and football. He is an avid off-roader that loves to hunt and fish. Almost yearly Justin takes a client appreciation trip to Alaska. On those trips, he has been successful in taking an Alaskan caribou, which scored 380+ on the Boone and Crocket. He has also caught multiple 150+ pound halibut. Of note, however, was this year's 20+ pound yellow eye, a China, and a nearly 40-pound king salmon.
Career
Justin has enjoyed tremendous success in the course of his career. A few highlights of interest include being the lead member of the group that formed Town and Country Bank (TCB). TCB opened in February of 2008 in St. George, Utah and is currently the only community-owned bank in Washington County. Additionally, Justin has extensive appellate practice. His most recent success was a reversal obtained in the case of Pierruci v. Pierruci. Justin enjoys trial work and completed a three-week jury trial in February of 2013. Justin also conducts arbitrations, including securities arbitration work. Of note in this arena was a judgment exceeding eight million dollars ($8,000,000.00) awarded by a securities arbitration panel in favor of the client. At the time this was the largest settlement ever awarded in securities arbitration. Justin also deals with municipal and governmental litigation and was the lead attorney in the case against Provo city regarding a 911 call where EMS personnel were improperly dispatched. The clients received a settlement of $220,000. Justin has assisted in teaching numerous CLE courses in computerized legal research.
Justin is also highly active in the legal community as well as the local community. Justin has served on the Board of Directors for the Federal Bar Association (2009-2012) and the Utah County Chamber of Commerce (2009-2011). Justin currently is the Director's Loan Committee Chairman for Town and Country Bank (entering his 6th year in this capacity), as well as a Find Your Focus Foundation, Inc. a charity dedicated to improving vision screen and treatment for school-age children. Justin is an Eagle Scout and served a two-year mission for the Church of Jesus Christ of Latter Day Saints to Washington D.C.
Bar Admissions:
Utah, 2000

U.S. District Court District of Utah, 2000

U.S. Court of Appeals 10th Circuit, 2008

U.S. Supreme Court, 2008

U.S. Court of Federal Claims, 2008
Education:
Mercer University, Walter F. George School of Law, Macon, Georgia—J.D., 2000

Southern Utah University, Cedar City, Utah–B.S. (Dean's List), 1997

Dixie College, St. George, Utah— A.B. (The Bowler Award Winner), 1992
Honors and Awards:
CEDA Debate Silver Medalist, 1995 – 1996

CEDA Debate Bronze Medalist, 1991 – 1992

Mountain States Super Lawyers Rising Star – 2013