FREE CONSULTATIONS
Listen, we understand finding legal help can be difficult. That's why we offer free consultations so that you can know what you're getting before ever paying a bill.
STRAIGHTFORWARD ADVICE
At our law firm, we believe that open and honest communication is essential to finding success. If you decide to work with us, we'll always be straight with you.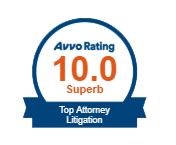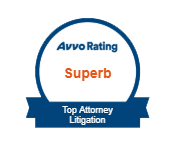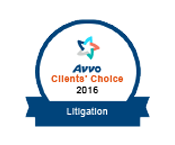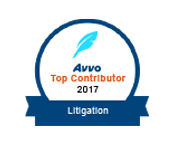 Our Strengths Set Us Apart
There are several benefits in working with our litigation attorney in St. George & Provo, UT. Here are a few.
We can help restore your peace of mind.
We believe that a big part of our job is handling the legal complexities of your situation so you can rest easy.
You'll appreciate our honesty.
When you work with us, we'll always be upfront with you about the details of your case, no matter what.
Collaboration is the key to your case.
We believe that working with our clients through every phase of the process is critical to achieving success.
Testimonials
"Heideman & Associates did a wonderful job with the probate of my husbands' will. They even came to my place of employment to make the process easier when I had trouble getting away for work and needed to sign some papers."
"Heideman & Associates have stood by me for the past 10 plus years, while seeking justice regarding a contract matter. I am particularly impressed with Justin Heideman's court room presence and demeanor. He has repeatedly put himself on the line, while seeking fair treatment of our position. I would recommend Mr. Heideman for any legal service you may have."
"I have been working with Justin Elswick and Heideman & Associates for several years and I have no problem singing their praises. I appreciate his candor and his knowledge of all aspects of the law . I have had a pleasant experience in the past and look forward to a continued relationship as I traverse this somewhat complex business world I choose to navigate."
"I've been working with Justin Elswick of Heideman & Associates for over 6 years on various legal proceedings. I've been very impressed by the professionalism and timeliness to which he responds to all my legal issues. I've been very pleased with the results I've received as a client, and would definitely recommend him to anyone needing legal advice."
"Mr. Heideman has always made me feel as if I was his number one client. Heideman and Associates has worked hard for me in addressing all my legal needs. Mr. Heideman has set up a family trust for me and calls yearly to review it at no charge. He has helped protect my business over the years."
"Our firm has retained the services of Attorney Justin Heideman for more than six years. Mr. Heideman has always provided sound counsel, and he has assisted us in many important and complex matters. I do not hesitate in recommending Mr. Heideman to anyone in need of a knowledgeable and trustworthy attorney."
We know your situation is challenging
and we know how to help you overcome it.
If there's one thing we've learned working with clients over the years, it's that legal struggles can be extremely stressful and overwhelming. The good news is, you don't have to face these challenges alone. At our firm, we're committed to providing the very best in legal counsel and representation so that you can rest easy knowing your case is in good hands.
When you work with us, you'll never have to worry about your case being passed along to someone else. When you hire us as your business law attorney, real estate attorney, estate planning attorney or personal injury attorney, you'll be working with our attorneys from start to finish and we'll always be available to answer any questions that you may have along the way.
We take this approach because we believe that it's our job to handle the legal complexities of your case so that you don't have to. We'll walk you through every step of the legal process, and keep you updated on all case proceedings at every turn.
At the end of the day, we want you to feel relaxed and confident with how your case is being handled. We believe it's a privilege to represent our clients, and we're committed to doing everything we can to achieve the best possible outcome for you and your case. We work for hard for every single client that walks through our doors — and we think that sets us apart.