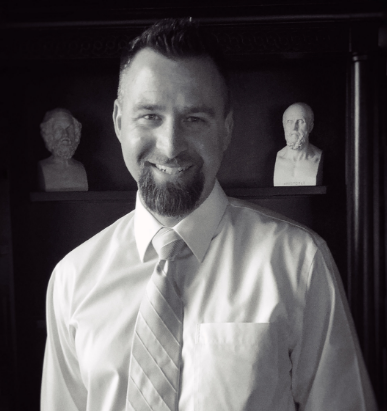 Born and raised in Provo, Utah, Donald received his B.A. degree from Brigham Young University, Provo, Utah and his Juris Doctorate degree from the University of Utah, S.J. Quinney School of Law. During law school Donald worked at the U.S. Bankruptcy Court and at the Utah Court of Appeals, gaining great insight to the behind the scenes legal work of the courts. Donald spent his first ten years practicing in Salt Lake County and is now excited to be back in his home town of Provo.
Donald's practice has focused on the areas of business law, real estate law, general litigation, bankruptcy, family law, adoption, probate, and estate planning. Donald's extensive experience in bankruptcy and collection law provides his clients with an increased edge while navigating the nuances of litigation, estate planning, and business planning. Donald was selected as one of the 2019 Mountain States Super Lawyers and has been selected as one of the Rising Stars Lawyers in 2015, 2016, 2017 & 2018 and selected as an up and coming Utah Legal Elite in 2016.
Donald grew up skiing on the slopes of Sundance ski resort and he rarely misses a good powder day. He loves the outdoors and loves spending time with his wife and kids in the Utah mountains. Donald is actively involved in his community and served a two-year mission for the Church of Jesus Christ of Latter Day Saints in Roseville, California.